GL vs SRH 2nd Qualifier IPL 2016 Playoffs : Match Prediction
The grand cricket tournament IPL 2016 is standing on his verge. The next Play-off match will be 2nd Qualifier and it will be GL vs SRH on 27th May 2016 at Feroz Shah Kotla stadium. The winner of this match will meet Royal Challengers Bangalore in the IPL 2016 finals, so it will be very important match for both the teams. Gujarat Lions was on the top of the points table and that's why they got another chance into the play-offs. Earlier in the 1st Qualifier they lost against RCB by 4 wickets and that's the reason they have to battle against Sunrisers Hyderabad to get into the finals. SRH was on the 3rd place in the points table and have won the Eliminator against Kolkata Knight riders due to which they will now fight for the finals against Gujarat lion. Let's see who gonna win in the GL vs SRH match of the Play-offs in our prediction.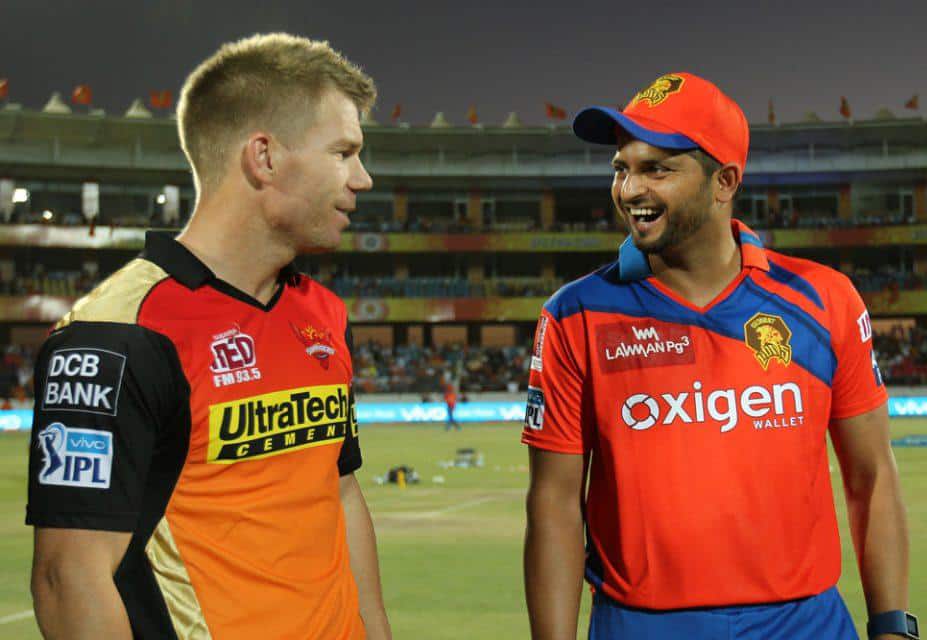 Players to Watch :-
Both the team loaded with big players which are true match winners and if they perform than no one can stop their team from winning the match. In the Gujarat lions and Sunrisers Hyderabad there are many big names in their squad and the result of upcoming match will depend on some of these players. So here is the players which can change the game at any moment and make their team won :-
Sunrisers Hyderabad :
David Warner: He is leading the team and out of 14 matches on 8 occasion bring victory to his team. He is the leading runs scorer among his team mates, scored 686 runs in 15 innings. The result of upcoming match will totally depend on him. If David Warner batted in his natural style then surely it will be Hyderabad going into the finals. He has scored most fifties too in the IPl 2016 (7 fifties so far and one of them on 21 balls)
Yuvraj Singh: Before starting of the tournament, Yuvraj was bought by Hyderabad in whooping 7 Crores Rupees. But so far not that impressive for he is use to. In the last match against KKR he scored handy 44 runs with 8 fours and 1 big six on just 30 balls surely boosted his confidence. Hope he will continue the way he batted in the previous one in the next match too.
Moises Henriques: With his all round performance he impressed every one. He has played 15 innings so far and took 12 important wickets. In the last match he scored 31 useful runs and 2 wickets which helped SRH to win the match. So in the upcoming match his role will be very crucial for the team
Shikhar Dhawan: We all know how dangerous he is but he is again out of form from the last few matches and in the upcoming match his innings can change the result of the match.
Bhuvneshwar Kumar: He is current purple cap holder of IPL 2016 and have taken 21 wicket in just 15 innings. He is remarkable with his swinging deliveries. Some early wickets by him, better the chances of SRH to win the Qualifier 2nd.
There are many other players like Mustafizur Rahman, Vipul Sharma and Naman Ohja who can also play a vital role in the match.
Have a look onto the Gujarat Lions :-
Brendon McCullum: He is one of the dangerous player that every bowler fear to face. His batting style is his identity. He can take way the match single-handedly.
Suresh Raina: The IPL 2016 is not happening that good as previous season for the captain Suresh Raina but he is currently leading run scorer of IPL( all time ) with 4000+ runs in this bag and we all know how dangerous he is specially in T20 cricket. He has all the ability which is required to win big matches like upcoming GL vs SRH Match.
Dwayne Bravo: He is one of the best all-rounder of IPL. He has taken 16 wickets in 15 innings so far and also can bat in the middle order. He has capability to hit big sixes all around the ground. He is always been a key player for the team he played. We will hope a good performance from him in the upcoming match too.
Dhawal Kulkarni : He is one of the emerging bowler of India and have impressed every one with his performance in IPL 2016 specially in the last match against RCB, 4/14 in 4 overs. What a bowling spell from him. He will play an important role too in the match against SRH.
Dwayne Smith: Another Caribbean batsman who is known for his batting. On some occasions he bowl too and provides some breakthroughs. Commonly he is known for his thunderous batting style. In the last match against RCB he is the man who stood in the middle and took his team to a fighting total of 158. He has scored 73 runs on 41 with 6 massive sixes and 5 fours. So he can also put Hyderabad bowlers under pressure.
So these are some players on which fan will kept there eyes.
GL vs SRH Match Prediction who will win :-
Prediction is a thing in which you can't be right every time but after looking on the previous matches of individual team and their team we use to do prediction of the match. In T20 cricket specially in IPL it is very tough to predict the winner of the match. If we have to predict the winner of Gujarat Lions vs Sunrisers Hyderabad match we will go with Gujarat Lions. They can win this match. But anything can happen. So we have to wait for the match to get to know who will win the match and will battle into the IPL 2016 Finals against RCB.
So what you think who is going to win the match ? Gujarat or Hyderabad ?
Update: SRH won the match by 4 wickets and entered into the finals of IPL 2016 .