IPL 2016 Awards & Prize money: Man of the series, best Batsman & Bowler
We have just witnesses the IPL 2016 finale in which Sunrisers Hyderabad won the match by 8 runs and became the champions of 9th season of Indian Premier League. Now its time for the IPL 2016 Awards Ceremony in which awards with the prize money will be given and one of the most important one is the Man of the series award of IPL 9. There are many batsman in the race but lets find out who will win this. There are so many other awards like Orange cap award, Purple cap , Best Catch of the season, Vitara Brezza Glam Shot of the tournament, Most emerging Player, Free charge bolt award, Yes bank maximum sixes and many more in the list. So we have collected all the data and made up a list of such awards and the prize money given to the specific player for the category.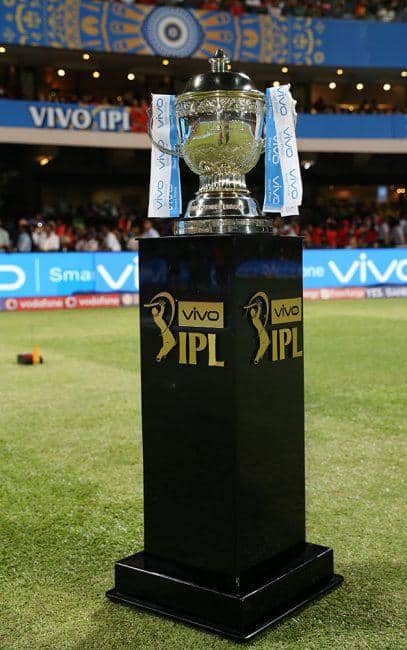 In the orange cap Virat Kohli is there with 973 runs and in the purple cap Bhuvneshwar Kumar is leading the table with 23 wickets. But the other awards will be only cleared after the announcement in the IPL 2016 Award Ceremony. In the Fair Play award is also there which will be given to the team who played fairer cricket throughout the tournament. Vitara Brezza Glam Shot Award to the player who has played one of the stylish and amazing shot in the League. Most Emerging player to the cricketer who has impressed everyone with his performance. So the list is goes on.
Here is the list of IPL Awards given to the players with their Prize Money including Man of the Tournament Award :-
AWARDS
Winner
PRIZE MONEY
Winning Team
Sunrisers Hyderabad
Rs 15 Crore
Runner-up Team
Royal Challengers Bangalore
Rs 10 Crore
Best Batsman Award
Virat Kohli
(973 runs with 4 centuries)
Rs 10 Lakh
Best Bowler Award
Bhuvneswar Kumar
(Total 23 wickets )
Rs 10 Lakh
Man of the Match
in Final
Ben Cutting
(39 runs and 2 wickets)
Rs 5 Lakh
Vitara Brezza Glam
Shot of the Season
David Warner
(SRH)
Rs 10 Lakh
Emerging Player
of the Tournament
Mustafizur Rahman
(SRH)
Rs 10 Lakh
Free Charge Bolt
Season Award
AB de Villiers
(19 catches)
Rs 10 Lakh
Fair Play Award
Sunrisers Hyderabad
Trophy Only
Yes Bank Maximum

Sixes Award

Virat Kohli
(total 38 sixes )
Rs 10 Lakh
Best Catch
of the League
Suresh Raina
(catch at first slip )
Rs 10 Lakh
Most Valuable Player
Virat Kohli
Rs 10 Lakh
Fastest Fifty
Chris Morris
(on just 17 balls)
Rs 10 Lakh
Longest Six
Ben Cutting
(117 meters)
No Prize
Man of the Series
Not Given
No Prize
So this are the awards which was distributed in the IPL 2016 Presentation.