IPL 2017 Auction Live Result: Players Sold With their Price & New Teams
Are you Ready Guys ?? The Vivo IPL 2017 Auction will be live with in few minutes. The 10th season of Indian Premier League is all set to start from 5th April 2017 and the Auction will be held on 20th February 2017 in Bengaluru and will start from 9:30 am (IST). We will cover IPL 2017 Auction Live Result and you can get all the updates here from the centre. We will include all Players sold with their Price and the new owner & Team.
Total of 357 players will be available for the auction out of which 130 overseas players are there. The team can have maximum of 27 players in their squad out of which maximum 9 players can be from overseas.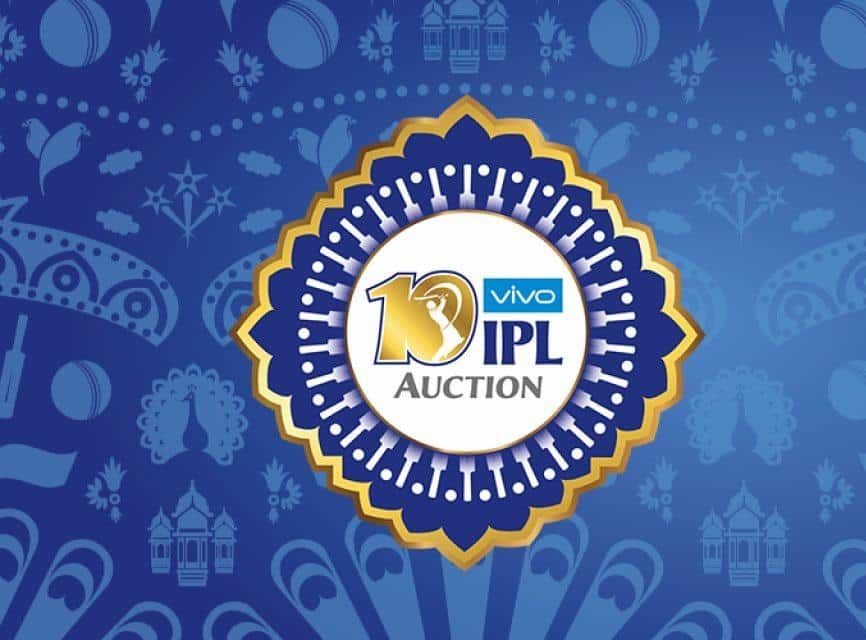 There will be 62 batsmen, 117 bowlers, 150 all-rounders and 30 wicket-keepers in the pool. Franchises will be looking forward to get their best player out of the auction.If we look at the Franchises fund available to spent in this auction, Kings XI Punjab have 23.35 Crore Rupees which is highest among the 8 teams of Indian premier League followed by Delhi Daredevils.
Update: Australian Speedy Mitchell Starc will not be associated with this IPL 2017 so, Royal Challengers Bangalore got 5 crore more in their Purse and one more Overseas player they can bough in this auction. Have a Look at the Team's Purse for 10th Season :-
| | | | | |
| --- | --- | --- | --- | --- |
| Team | Purse Spent (Rs. In Crs) | Balance Purse (Rs. In Crs) | Total Players in the squad | Overseas Players |
| DD | 42.9 | 23.1 | 17 | 5 |
| KXIP | 42.65 | 23.35 | 19 | 5 |
| KKR | 46.25 | 19.75 | 14 | 4 |
| MI | 54.445 | 11.555 | 20 | 6 |
| RCB | 53.175 | 12.825 + 5 | 20 | 8 |
| SRH | 45.1 | 20.9 | 17 | 5 |
| RPS | 48.5 | 17.5 | 17 | 5 |
| GL | 51.65 | 14.35 | 16 | 6 |
| Total | 384.67 | 143.33 | 140 | 44 |
Also Have a Look: List of Player Released for IPL 10
IPL 2017 Auction Live Result :-
Here we will add the list of players sold in the auction with their new team and the price at which the players are bought. So just stay tune with us and get the IPL Auction Live Result here:-
| | | | |
| --- | --- | --- | --- |
| Players Name | Base Price | Sold Price | Team |
| Ben Stokes | ₹2 Crore | ₹14.5 crore | RPS |
| Tymal Mills | ₹50 Lacs | ₹12 Crore | RCB |
| Trent Boult | ₹1.5 Crore | ₹5 Crore | KKR |
| Kagiso Rabada | ₹1 Crore | ₹5 Crore | DD |
| Patrick Cummins | ₹2 Crore | ₹4.5 Crore | DD |
| Chris Woakes | ₹2 Crore | ₹4.2 Crore | KKR |
| Rashid Khan Arman | ₹50 Lacs | ₹4 Crore | SRH |
| Nathan Coulter-Nile | ₹1 Crore | ₹3.5 Crore | KKR |
| Karn Sharma | ₹30 Lacs | ₹3.2 Crore | MI |
| T Natarajan | ₹10 Lacs | ₹3 Crore | KXIP |
| Varun Aaron | ₹30 Lacs | ₹2.8 Crore | KXIP |
| Mohammed Siraj | ₹20 Lacs | ₹2.6 Crore | SRH |
| Angelo Mathews | ₹2 Crore | ₹2 Crore | DD |
| Krishnappa Gowtham | ₹10 Lacs | ₹2 Crore | MI |
| Eoin Morgun | ₹2 Crore | ₹2 Crore | KXIP |
| Mitchell Johnson | ₹2 Crore | ₹2 Crore | MI |
| Aniket Choudhary | ₹10 Lacs | ₹2 Crore | RCB |
| Corey Anderson | ₹1 Crore | ₹1 Crore | DD |
| Pawan Negi | ₹30 lacs | ₹1 Crore | RCB |
| Jason Roy | ₹1 Crore | ₹1 Crore | GL |
| Daniel Christian | ₹1 Crore | ₹1 Crore | RPS |
| M. Ashwin | ₹10 Lacs | ₹1 Crore | DD |
| Basil Thampy | Thampy | ₹85 lacs | GL |
| Eklavya Dwivedi | ₹30 Lacs | ₹75 lacs | SRH |
| Manpreet Gony | ₹30 Lacs | ₹60 Lacs | GL |
| Nathu Singh | ₹30 Lacs | ₹50 Lacs | GL |
| Matt Henry | ₹50 Lacs | ₹50 Lacs | KXIP |
| Chris Jordan | ₹50 Lacs | ₹50 Lacs | SRH |
| Rishi Dhawan | ₹30 Lacs | ₹55 Lacs | KKR |
| Martin Guptill | ₹50 Lacs | ₹50 Lacs | KXIP |
| Lockie Ferguson | ₹50 Lacs | ₹50 Lacs | RPS |
| Darren Bravo | ₹50 Lacs | ₹50 Lacs | KKR |
| Manoj Tiwari | ₹50 Lacs | ₹50 Lacs | RPS |
| Rovman Powell | ₹30 Lacs | ₹30 Lacs | KKR |
| Mohammad Nabi | ₹30 Lacs | ₹30 Lacs | SRH |
| Jaydev Unadkat | ₹30 Lacs | ₹30 Lacs | RPS |
| Nicolas Pooran | ₹30 Lacs | ₹30 Lacs | MI |
| Billy Stanlake | ₹30 Lacs | ₹30 Lacs | RCB |
| Darren Sammy | ₹30 Lacs | ₹30 Lacs | KXIP |
| Munaf Patel | ₹30 Lacs | ₹30 Lacs | GL |
| Saurabh Tiwary | ₹30 Lacs | ₹30 Lacs | MI |
| Ben Laughlin | ₹30 Lacs | ₹30 Lacs | SRH |
| Asela Gunarathna | ₹30 Lacs | ₹30 Lacs | MI |
| Aditya Tare | ₹20 Lacs | ₹25 Lacs | DD |
| Rahul Tewatia | ₹10 Lacs | ₹25 Lacs | KXIP |
| Tanmay Agarwal | ₹10 Lacs | ₹10 Lacs | SRH |
| Pravin Tambe | ₹10 Lacs | ₹10 Lacs | SRH |
| Akshdeep Nath | ₹10 Lacs | ₹10 Lacs | GL |
| Tejas Singh Baroka | ₹10 Lacs | ₹10 Lacs | GL |
| Shubam Agrawal | ₹10 Lacs | ₹10 Lacs | GL |
| Chirag Suri | ₹10 Lacs | ₹10 Lacs | GL |
| Pratham Singh | ₹10 Lacs | ₹10 Lacs | GL |
| Shelley Shaurya | ₹10 Lacs | ₹10 Lacs | GL |
| Ankeet Bawane | ₹10 Lacs | ₹10 Lacs | DD |
| Navdeep Saini | ₹10 Lacs | ₹10 Lacs | DD |
| Kulwant Khejroliya | ₹10 Lacs | ₹10 Lacs | MI |
| Rinku Singh | ₹10 Lacs | ₹10 Lacs | KXIP |
| Shashank Singh | ₹10 Lacs | ₹10 Lacs | DD |
| Sayan Ghosh | ₹10 Lacs | ₹10 Lacs | KKR |
| R. Sanjay Yadav | ₹10 Lacs | ₹10 Lacs | KKR |
| Ishank Jaggi | ₹10 Lacs | ₹10 Lacs | KKR |
| Rahul Chahar | ₹10 Lacs | ₹10 Lacs | RPS |
| Saurabh Kumar | ₹10 Lacs | ₹10 Lacs | RPS |
| Milind Tandon | ₹10 Lacs | ₹10 Lacs | RPS |
| Rahul Ajay Tripathi | ₹10 Lacs | ₹10 Lacs | RPS |
| Praveen Dubey | ₹10 Lacs | ₹10 Lacs | RCB |